FULL-SERVICE CONSULTING
Creek Run is a full-service consulting firm that provides environmental services throughout Indiana and surrounding states. Our services range from basic site inspections to the design and implementation of engineered remediation systems to risk-based closure strategies within a variety of regulatory programs. Our goal is to achieve closure of impacted sites in the quickest, most cost-effective manner by combining the best people with the appropriate technology.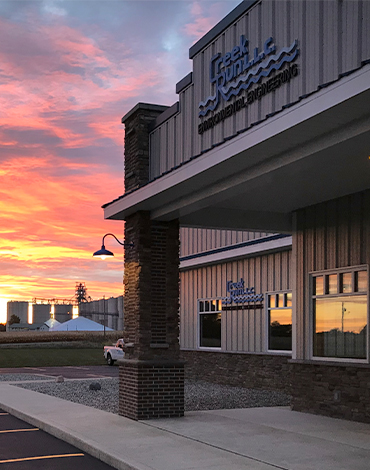 OUR
MISSION
Our mission is to serve our clients in a professional and dedicated manner by helping them navigate the environmental regulatory process. We will practice strong environmental stewardship in our actions, in our thoughts, and our hearts. This mission is not one of activism but of caretaking of the environment within the regulatory process.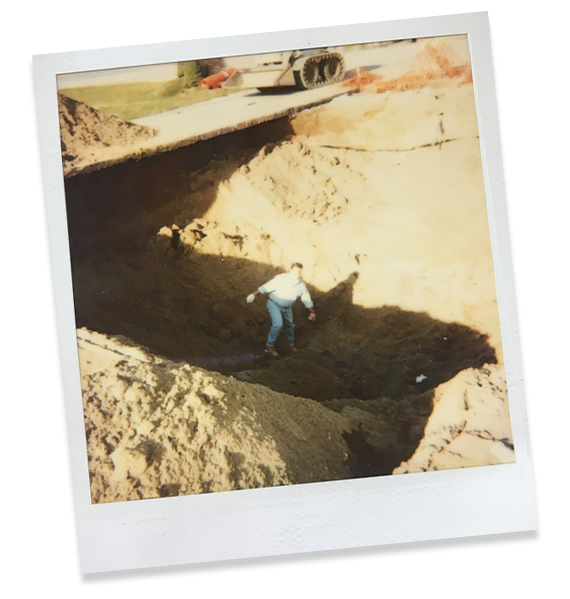 OUR HISTORY
Creek Run was founded in November 1993 by R. Jason Lenz. In Creek Run's early years, Jason mainly worked with gas station owners closing out underground storage tanks throughout Indiana and Ohio. In 1995, he expanded the operation from his kitchen table to a pole-barn style building next door and hired his first employee. Since then, Creek Run has experienced tremendous growth. Creek Run began completing contaminant investigations at impacted properties and developing and implementing remedial solutions. As Chief Executive Officer of Creek Run, Jason has grown the company from a small start-up to an industry leader in the State of Indiana.
HEALTH & SAFETY
Creek Run takes pride in maintaining the safety of our employees and subcontractors, and we are committed to providing them with a safe and healthful working environment with the overall goal of moving toward an incident-free workplace. Creek Run conducts initial safety training for new employees, daily tailgate training sessions, and periodic training with comprehensive information of the safety programs at Creek Run. All employees that conduct fieldwork receive the 40-Hour OSHA Hazardous Waste Operator and Emergency Response (HAZWOPER) certification and maintain this certification through annual refresher training. Additional safety training is provided to select employees who encounter specialized work hazards, such as asbestos and lead-based paint.
Creek Run utilizes an Incident Reporting system to track incidents, injuries, illnesses, and near misses.  Post-accident investigations are conducted so adjustments can be made to procedures to minimize future incidents. Creek Run is also a drug-free workplace with pre-employment, random, and post-accident drug screening. 
Subcontractors are frequently hired by Creek Run; therefore, our subcontractor selection process requires all contractors to have specific OSHA training as it relates to the task being completed.  Subcontractors must also agree to read, adhere to, and sign site-specific Health and Safety Plans (HASPs).  On-site Creek Run employees are required to hold tailgate safety meetings to discuss the HASP and any on-site safety concerns. 
In compliance with OSHA standards, Creek Run maintains many written programs/plans including, but not limited to: Hazard Communication Plan, Back Safety Program, Eye Protection Program, Fire Prevention Plan, Fall Prevention Program, and Hearing Conservation Program.