Tank (UST) Compliance Program
Environmental regulations for regulated USTs containing petroleum products are continually being updated to better protect human health and the environment, which can be confusing and frustrating.  Stay informed and in compliance on the latest rules and requirements with our team of experienced professionals who will take the hassle out of UST regulations.  Creek Run can evaluate your tank compliance status and develop recommendations for meeting regulatory requirements at minimum cost.
The Creek Run Underground Storage Tank (UST) Compliance Program follows the OEPA requirements for tank compliance in Ohio (effective October 13, 2018) and the IDEM guidelines for tank compliance in Indiana (effective June 28, 2021)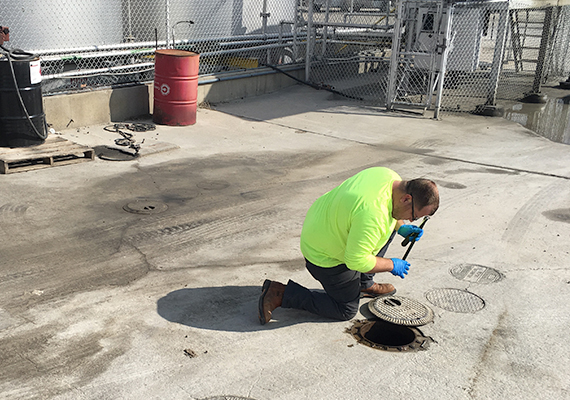 Monthly and annual walkthrough inspections, visually checking:
Spill prevention equipment for damage
Fill ports for obstructions
Fill caps for damage
Release detection equipment, ensuring no alarms
or unusual operating conditions
Spill buckets and containment sumps for leaks or damages
Handheld release detection equipment for operability and serviceability
Review of State/EPA documents by experienced staff to provide recommendations on upgrades and general maintenance


Completion of UST Notification Forms


Scheduling UST system testing (line leak detection, tank tightness, UST lining inspection, etc.)


Maintain, store, and provide all environmental records and compliance documentation for active UST systems


Create and maintain on-site documentation binder for the UST facility (site map, emergency contacts, equipment manuals, maintenance records, and test results)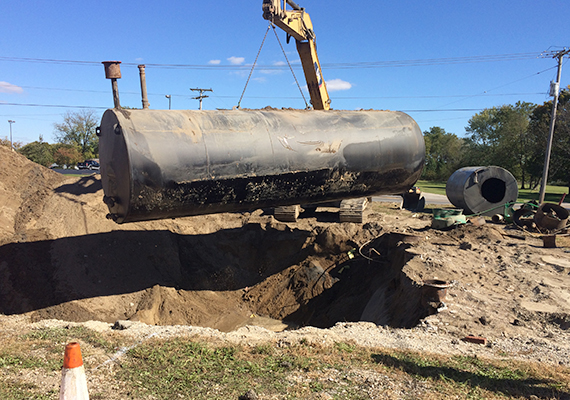 Tank Closures: Removal & In-Place
Creek Run has extensive experience with closing underground storage tank (UST) systems, both closure-by-removal and closure-in-place.  Once a thorough understanding of UST system components is acquired, Creek Run will prepare pre-closure notification documents and forward them to the appropriate regulatory agencies.  During the notification waiting period, Creek Run will determine client expectations with regard to disposal of any impacted materials encountered, prepare detailed bid specifications, and solicit quotes from qualified excavation subcontractors.  Following subcontractor selection, the work will be scheduled and performed within the time frame designated by the client.
All UST closure operations are conducted by OSHA 40-hour HAZWOPER-trained subcontractors under the direct supervision of experienced Creek Run personnel that are certified in UST closures.  Closure-by-removal typically begins with removal of pavement and soil above the tanks.  The tanks are then ventilated, residual product and sludge are removed, and the interior of the tanks are cleaned prior for proper off-site disposal.  Product lines, vent lines, and associated piping are removed, cleaned, and properly disposed.
Following tank and line removal, an excavation zone assessment is conducted.  Soil and groundwater samples are collected from appropriate locations in accordance with applicable state guidelines, screened for organic vapors in the field using a photoionization detector (PID) and preserved for laboratory analysis.  Field observations and recommendations regarding the presence or absence of impacted soil or groundwater are discussed with the client prior to excavation backfilling, compacting, and paving.
Within 30 days of UST removal, Creek Run will prepare a UST Closure and Site Assessment Report.  The report will provide all information required by the applicable regulatory agency, including laboratory analytical results, disposal documents, and conclusions regarding the presence or absence of impacted materials. 
UST closure-in-place requires pre-approval by the applicable regulatory agency.  Pre-approval is obtained by submitting a plan to the state that outlines the closure-in-place scope of work.  Upon receipt of regulatory approval, Creek Run will prepare detailed specifications and acquire bids from several subcontractors to remove accessible piping, fill the UST(s) with inert material (usually sand or a cement/bentonite slurry), and pave or re-seed any surface openings.  Creek Run will oversee soil boring advancement and soil and ground water sample collection.   A closure report documenting laboratory analytical results of soil and groundwater samples collected from borings adjacent to the UST area, an explanation why the USTs could not be closed-by-removal, and a description of specific closure-in-place procedures and materials is required. 
Tank System Design & Installation Coordination
Since 1993, Creek Run has coordinated installation of numerous UST/AST systems in Indiana and adjacent states.  Creek Run can take your design and acquire the necessary permits and clearances required by local and state regulatory agencies.  During the regulatory review process, Creek Run will prepare detailed specifications and solicit multiple bids to complete your project. 
Over the years, Creek Run has developed excellent working relationships with area equipment providers and specialized subcontractors to ensure trouble-free installation of tank systems.  Following equipment and subcontractor selection and receipt of necessary permits, continuous on-site supervision will be provided during the project by Creek Run personnel skilled in tank installation operations.  The on-site Creek Run supervisor can provide progress reports in accordance with your requirements.  The entire tank installation process will be fully documented in a summary report submitted within 30 days of completion of the project.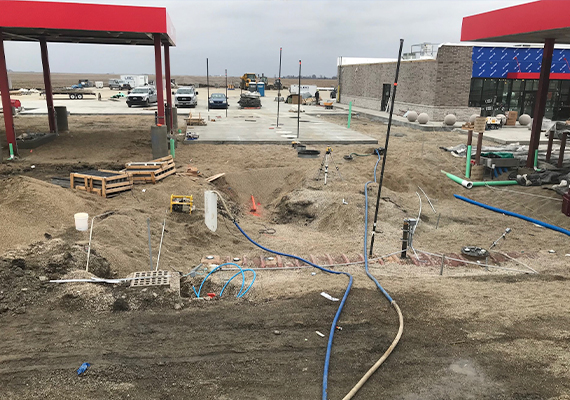 Spill Prevention, Control, & Countermeasures (SPCC) Plans
Facilities that operate a single AST with a storage capacity greater than 660 gallons or multiple tanks with a combined capacity greater than 1,320 gallons are required to have Spill Prevention, Control, and Countermeasures (SPCC) plans.  SPCC plans outline operating procedures for AST systems, contingency plans in the event of a release, and various technical requirements such as corrosion protection.    Creek Run will discuss plan elements and any recommendation and/or upgrades needed to your facility.
Need to Request A Quote on Your Project?
Contact us: 765.728.8051 or E-mail us at info@creekrun.com today!